Tokyo Disney Resort from this time onward (2019 - )
Out of desire to have all guests enjoy the parks more comfortably, we have formulated a plan to expand the park area for increased capacity, and at the same time to introduce major attractions for novelty.
In 2019, we introduced a new major attraction "Soaring: Fantastic Flight" in Tokyo DisneySea.
In 2020, in the name of "Major Development of Tokyo Disneyland", we expanded Fantasyland, with an area where guests can experience the world of Disney film of "Beauty and the Beast", which is composed of a castle where the beast lived, a new attraction, and the village where Belle lived.
In Tomorrowland, the world's first attraction themed on the Disney film of "Baymax" opened, and in Toontown, a character greeting facility where guests can meet Minnie Mouse. We also plan to open an authentic indoor theater which will be the first one in Tokyo Disneyland, so we wait anxiously for a day when we work new magic on guests.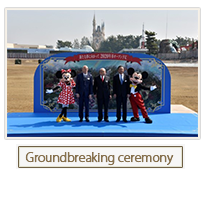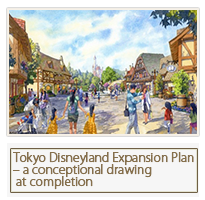 In the same year, Tokyo Disney Resort was forced through a temporary closure for about 4 months from February 29 through June 30 due to infection spread of the new coronavirus. However, with a new operation method focusing on fighting against the new coronavirus, the parks have resumed operation since July 1, which is now bringing back smiles of guests in a gradual manner.
In 2021, a Disney Hotel themed on the Disney/Pixar film series of "Toy Story" will open, showing further expansion not only within the parks but also on an entire resort basis.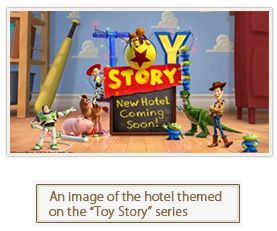 Tokyo Disney Resort is now planning to develop a new, eighth theme port in Tokyo DisneySea.
In this area named Fantasy Springs which is themed on "a world of Disney Fantasy led by magic springs", there unfurls worlds of Disney films such as "Frozen", "Tangled", and "Peter Pan".
In "the major expansion project of Tokyo DisneySea", we invest a record high of approx. 250 billion yen as an additional investment to existing facilities, and have the largest expansion of area since its opening, as we aim for the launch in the fiscal year of 2023.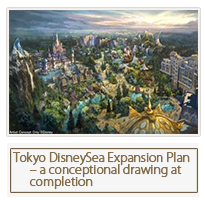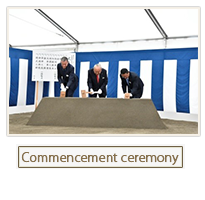 Tokyo Disney Resort always looks to evolve further. For the best smiles and best time of guests, our dream will grow bigger, forever.