The opening of Tokyo DisneySea (2001 – 2012)
"Tokyo DisneySea" opened in 2001, the world's first Disney Theme Park ever themed on sea.
As a park full of adventures, romance, discoveries, and fun, the park has new and different appeal from that of "Tokyo Disneyland". The opening of "Tokyo DisneySea" increased attendance, especially the ratio of guests in their 40s and above shot up.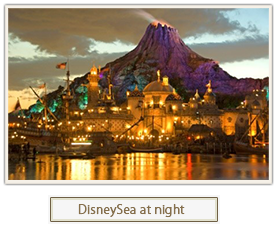 After the opening, additional investments continued to deliver inspiring contents unique to the park. In July 2004, "BraviSEAmo!" started at Mediterranean Harbor, a nighttime spectacular where the spirits of water and fire gathered the threads of emotional story.
In July 2005, "Raging Spirits" was introduced, the resort's first-ever roller-coaster-type attraction, where guests can enjoy 360-degree vertical rotations.

And in 2006, Tokyo DisneySea celebrated its 5th anniversary. On November 1st of the year, when a new major attraction "Tower of Terror" opened, the parks' combined attendance marked an accumulated total of 400 million people.
With its unique appeal, the only Disney Theme Park themed on sea established its position as a theme park comparable to Tokyo Disneyland.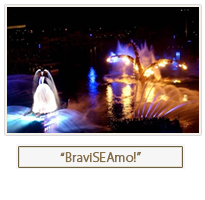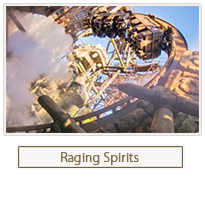 In response to this milestone, a next move was made for Tokyo DisneySea. The idea was to further emphasize the shared values of "Family Entertainment", "The word of dreams of Disney", and "Out-of-the ordinary" – the starting point of Disney Theme Park, so it was a course-changing move urging guests of all generations to visit the park.

Development plans started on Tokyo DisneySea, which already had a variety of thrill rides and authentic entertainments, adding attractions and Disney character entertainments that guests of all ages from children to elderly people can enjoy together.
In October 2009, a new attraction "Turtle Talk" opened, and in April 2011, a character greeting facility "Mickey & Friends Greeting Trail", followed by "Jasmine's Flying Carpets" in July the same year, and "Toy Story Mania!" in July 2012, all of which allowed guests to enjoy as a family.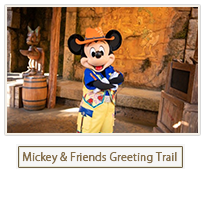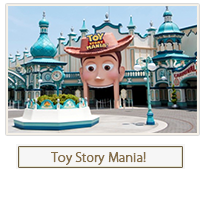 Then, a major incident took place which we won't forget.
On March 11, 2011, a destructive shaking arrived at Tokyo Disney Resort. It was the Great East Japan Earthquake. Fortunately, there was no great damage on buildings, but the public transportation system stopped, forcing as many as 20,000 guests to stay at the parks. In the scene of confusion, cast members at the site went beyond disaster manuals, leading guests voluntarily, which prevented major chaos. The parks were temporarily closed from the following day, but operation resumed at Tokyo Disneyland on April 15, 2011, and April 28 the same year at Tokyo DisneySea, retrieving smiles of guests and cast members.