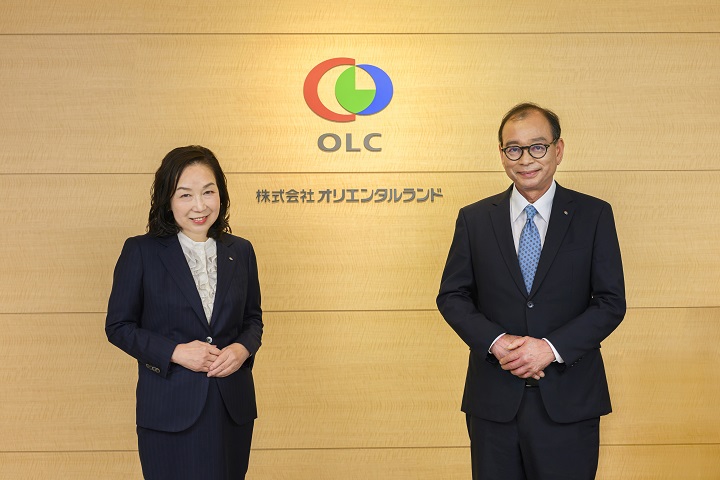 Revenues and earnings increased year on year in the first half of fiscal 2017
In the first half of fiscal 2017 (April to September 2016), "Tokyo DisneySea 15th Anniversary: The Year of Wishes" commenced at Tokyo DisneySea in celebration of its 15th year, and "Disney Easter," Tokyo Disneyland's annual event, was well received, as were special summer events at both theme parks.
Despite unfavorable weather conditions including typhoons and rain, theme park attendance remained as high as in the same period of the previous fiscal year, and net sales per guest increased year on year due to the ticket price revision in April 2016 and strong performance of products related to the Tokyo DisneySea 15th Anniversary.
As a result, consolidated financial performance in the first half of the fiscal year ending March 2017 exceeded that of the same period of the previous fiscal year both in revenues and earnings. Operating income also exceeded the initial forecast of ¥48.4 billion. I would like to express my sincere gratitude to all our guests, stockholders, and all other stakeholders for the support they have kindly extended to us, without which we could not have achieved this result.
Initial forecast remains unchanged for the full fiscal year
Our two theme parks will be rolling out some more fascinating special events in the second half of the fiscal year ending March 2017 in our effort to generate new experience value. Offered as part of Tokyo Disneyland's "Anna and Elsa's Frozen Fantasy" will be "Frozen Forever," an entertainment fully based on the Disney film Frozen. "Tokyo DisneySea 15th Anniversary: The Year of Wishes-Grand Finale" will also be launched.
For the full fiscal year ending March 2017, we are projecting net sales and operating income to reach ¥479.9 billion and ¥109.1 billion, respectively, both unchanged from the initial forecast.
Aiming for long-term sustainable growth
In April 2016, we announced our policy of strengthening both structural and non-structural aspects of our theme parks in the period leading up to the fiscal year ending March 2021 to achieve theme park attendance of around 30 million while also offering higher guest satisfaction. Development of new areas and large-scale attractions is underway in line with our initial plan, and we have already commenced preparatory work mainly of the backstage area in preparation for starting full-scale construction work after the turn of the year.
In the shorter term, we will continue making untiring efforts to improve our theme park environment by introducing a range of measures to enhance the level of hospitality offered by cast members and striving to make ongoing operational improvements to reduce attraction wait time.
We are determined to continue growing with the aim of delivering the ultimate in happiness to all guests visiting the Tokyo Disney Resort. We hope that you will expectantly look forward to the growth to be achieved by the OLC Group, and we ask for your continued patronage and support.
Sincerely,
October 2016
Representative Director, President and COO