Tokyo Disney Resort's
Initiatives for Waste Reduction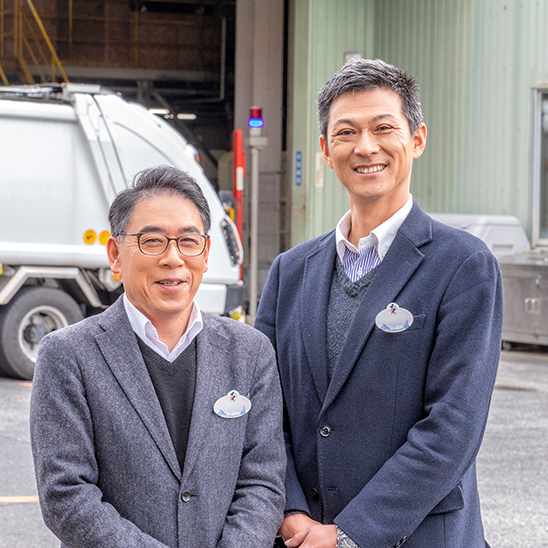 In efforts to reduce waste, we implement the 3R Initiative.
Staff at Operation Management Department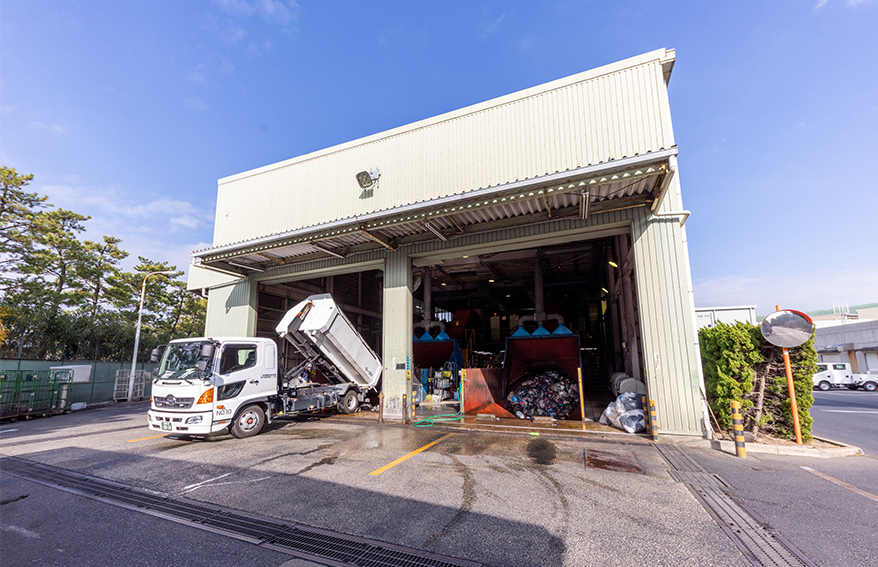 The OLC Group implements the 3R* Initiative to reduce its impact on the environment to the greatest extent possible. Staff members at the Operation Management Department has shared with us details of their endeavor to reduce the generation of waste and promote recycling.
*3R: Acronym for Reduce (waste generation), Reuse (waste parts and materials), and Recycle (as resources)
How is waste disposed of at Tokyo Disney Resort?

First and foremost, we ask Guests to sort the waste they discard at the Theme Parks into combustible and non-combustible. At restaurants and some other facilities, we additionally ask them to separate liquid waste from other waste before disposal. Furthermore, all our waste, including refuse from in-house facilities other than Theme Parks, is gathered at the waste station located within the premises of the Oriental Land headquarters in Maihama, where we conduct further separation into many different types of recyclable and non-recyclable waste for compression. The various types of sorted and compressed waste are recycled by specialized contractors.
Moreover, as part of our efforts to recycle waste, we also rigorously separate all kinds of industrial waste generated at Park facilities, including kitchen waste, packages, and waste oil, in line with elaborate rules.
In FY 2002, which was the first full year of operation for Tokyo DisneySea, the recycling rate fell short of 50%; today, by contrast, the rate across the entire Tokyo Disney Resort is maintained at about 75%.

How has the method of waste disposal changed through the years at Tokyo Disney Resort?

Initially, at Tokyo Disneyland, most combustible waste was incinerated at our own facility.
In 1999, we constructed a waste station where waste could be sorted and compressed, and started taking our combustible waste to the Urayasu City Clean Center for incineration. This was progress, but the fact remained that we were still incinerating most of our combustible waste, although at a different facility.
In 2004, instead of incinerating discarded paper and plastic, we started recycling them into refuse plastic/paper fuel (RPF), which is a type of solid fuel produced by shredding and molding wastepaper and waste plastic. RPF is used by a wide range of industries including paper, steel, and lime manufacturers as an alternative to coal.
Not all combustible waste can be converted into RPF, but we are now recycling more than half of our burnable waste, which initially amounted to 7,000 tons.
Our recycling rate has reached 75%, which is largely attributable to our initiative of converting waste into RPF.

What future goals does the Group uphold?

We work to reduce waste by upholding the medium-term target of reducing the daily amount of combustible waste by 3% from the FY 2015 level to 110 g per Guest by FY 2020. With cooperation from Guests, which is essential for achieving our target, we will step up the rigorous separation of waste to reduce the combustible component.
Some waste brought into our waste station is still usable. To prevent this, we are proactively implementing the 3R Initiative, endeavoring to reduce waste generated across our premises including Park facilities and backstage offices in addition to waste disposed of by Guests.
Our employees will make concerted efforts to reduce our environmental impact through the 3R Initiative.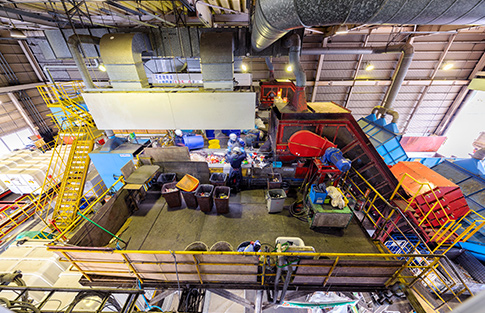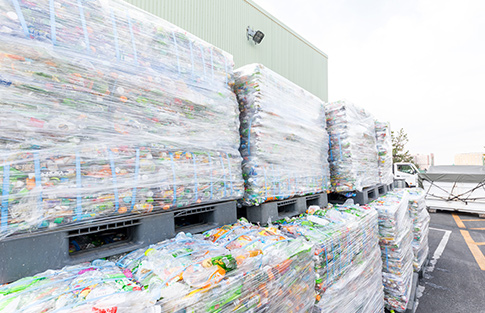 TOP